Just throwing out my current wallpaper design since it's late but I still want to do something. Actually, my real wallpaper is the same thing, but measured for a 1200 x 1900 screen resolution, so for a blog pic, Vivian and her rival would be too small to enjoy. We wouldn't want that, would we? This first try on the other hand is just right for this purpose.
Hopefully, I'll be able to put up some storyboards after I revise some for my upcoming storyboard portfolio. I am also aiming to have my website revised and updated this week, though that will mainly have my current portfolios (minus the Nick Test boards) as well as more finished peices and paintings. I'll probably update the blog more often. It's just easier that way.
Anyway, here's Vivian and a different rival than the one from the end credits of "Vore-aciously Yours", and the poor thing doesn't have a proper name yet. That's not right.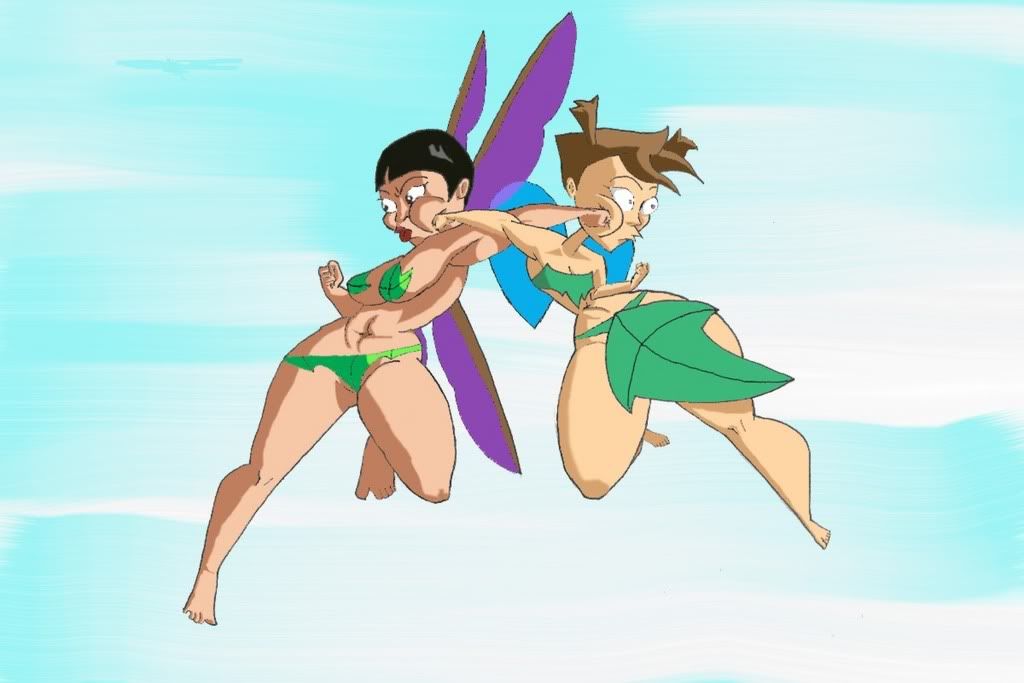 If I were to redo this, I would give the faces more animation. They just don't seem "punched right off the skull" enough.
Oh yeah. My main boss at Titmouse Studio is the man who created "Megas XLR". I have the best job ever.